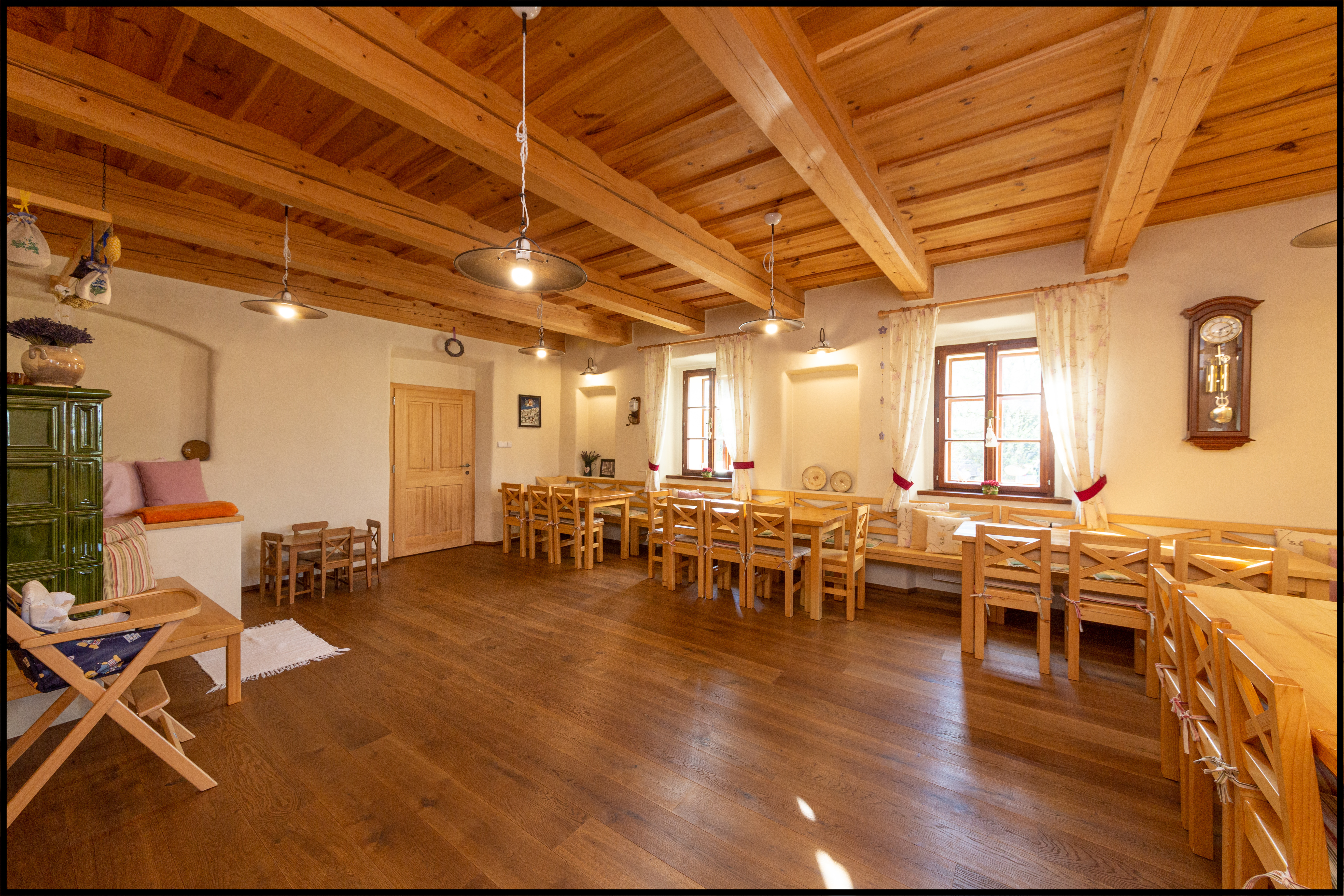 In the common rooms of the homestead, there is a big kitchen equipped with a refrigerator, a freezer, hotplate cooker , an electric oven, a dish washer, a cooler, a hot-water heater and an espresso machine. Your stay may be dulcified by Moravian wines or meat from a smokehouse. The dining hall with tiled stove will be appreciated by everyone, mainly during winter seasons.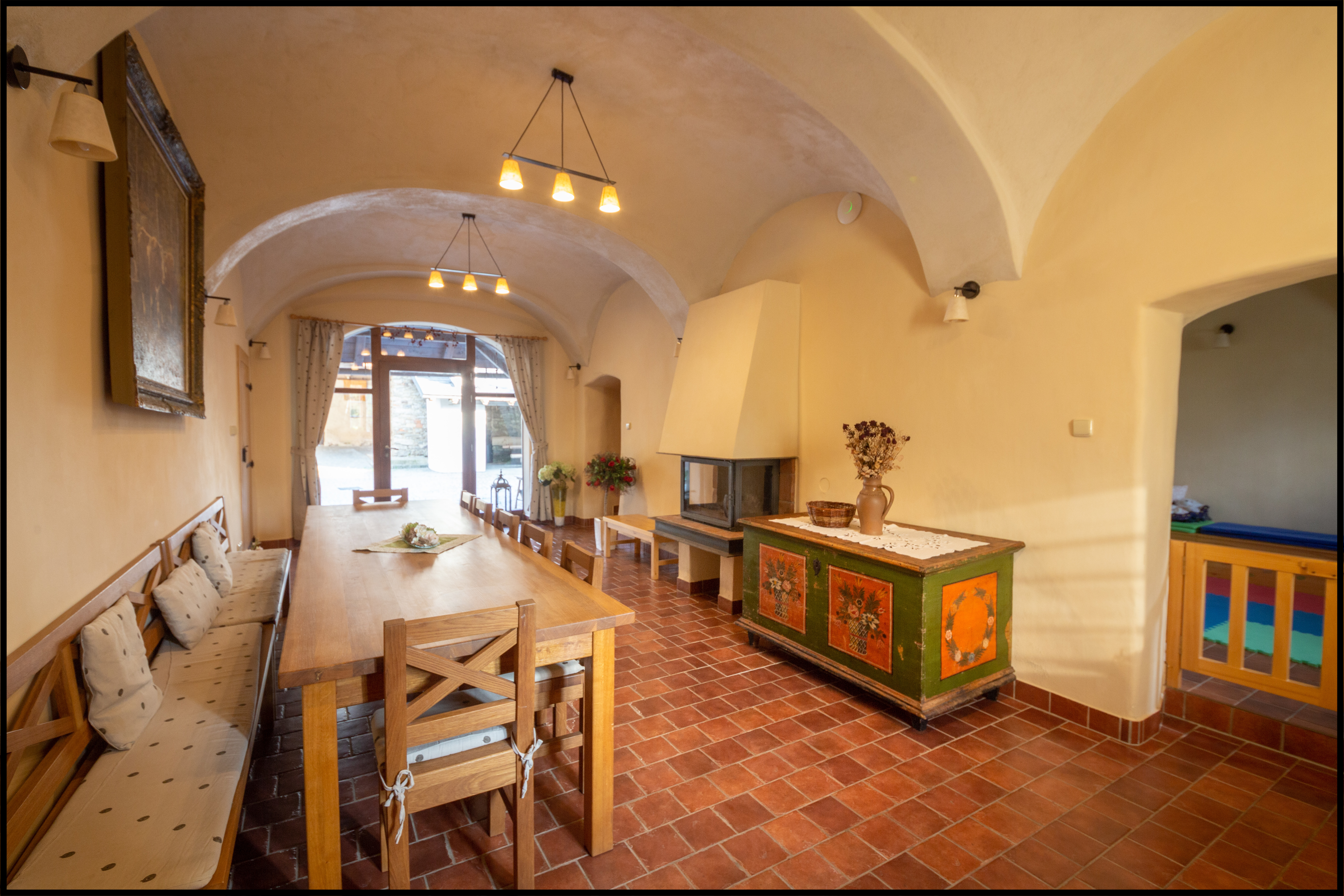 The reconstructed original cowsheds with vaulted arch and the fireplace create pleasant atmosphere while having a glass of wine in the evening. There is also a playroom for children with a DVD player and a number of games and toys, which will be appreciated by both, children and parents during rainy days.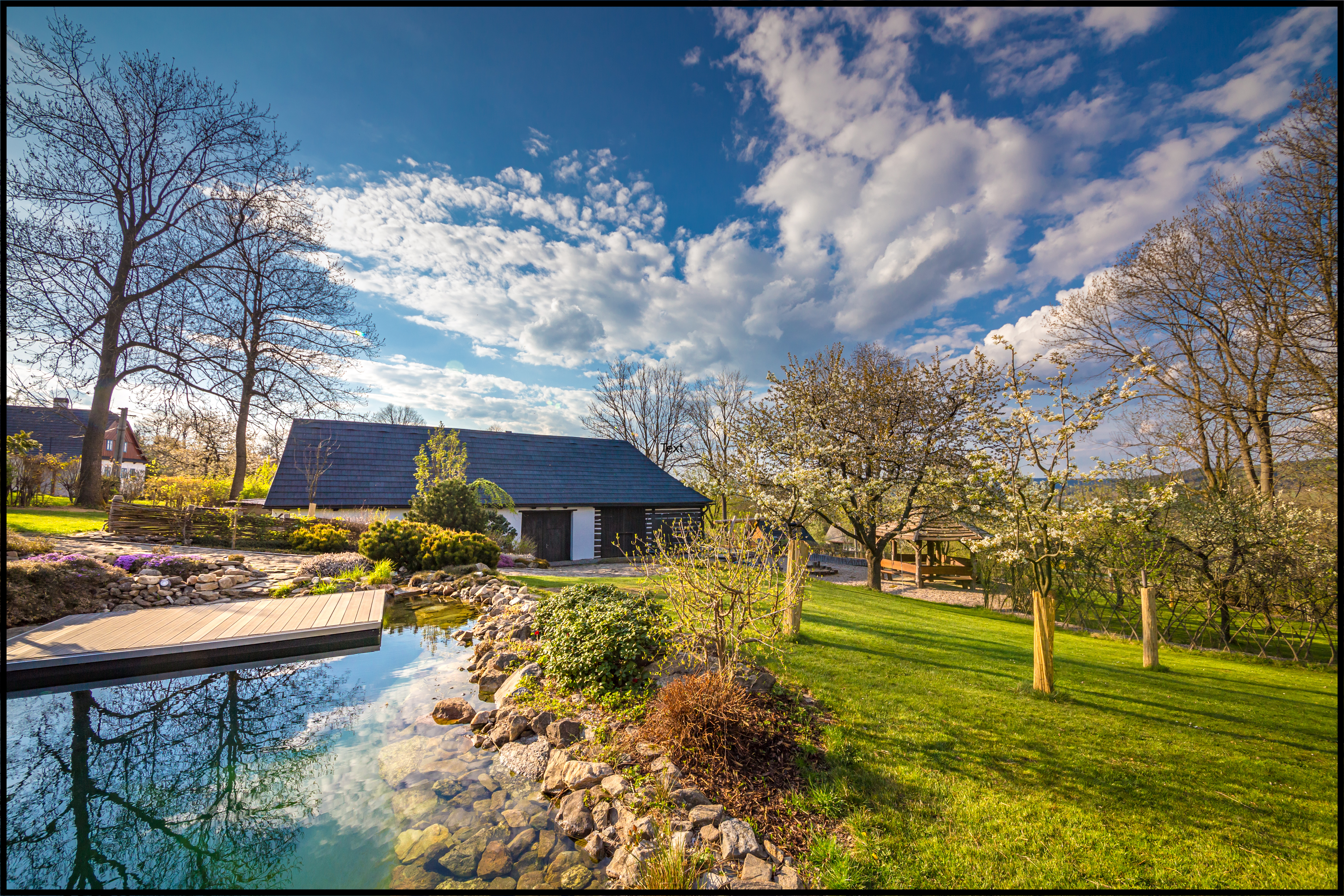 The outdoor playground in a fenced garden with an orchard will attract children and mothers would be able to enjoy a cup of coffee, surrounded by peaceful countryside of Vysočina. As a part of the garden, there is an outdoor fireplace with benches, two natural pools (one for bathing and one decorative with small fishes) and a parking lot. In the enclosed homestead yard, there is a roofed grill also with space for sitting.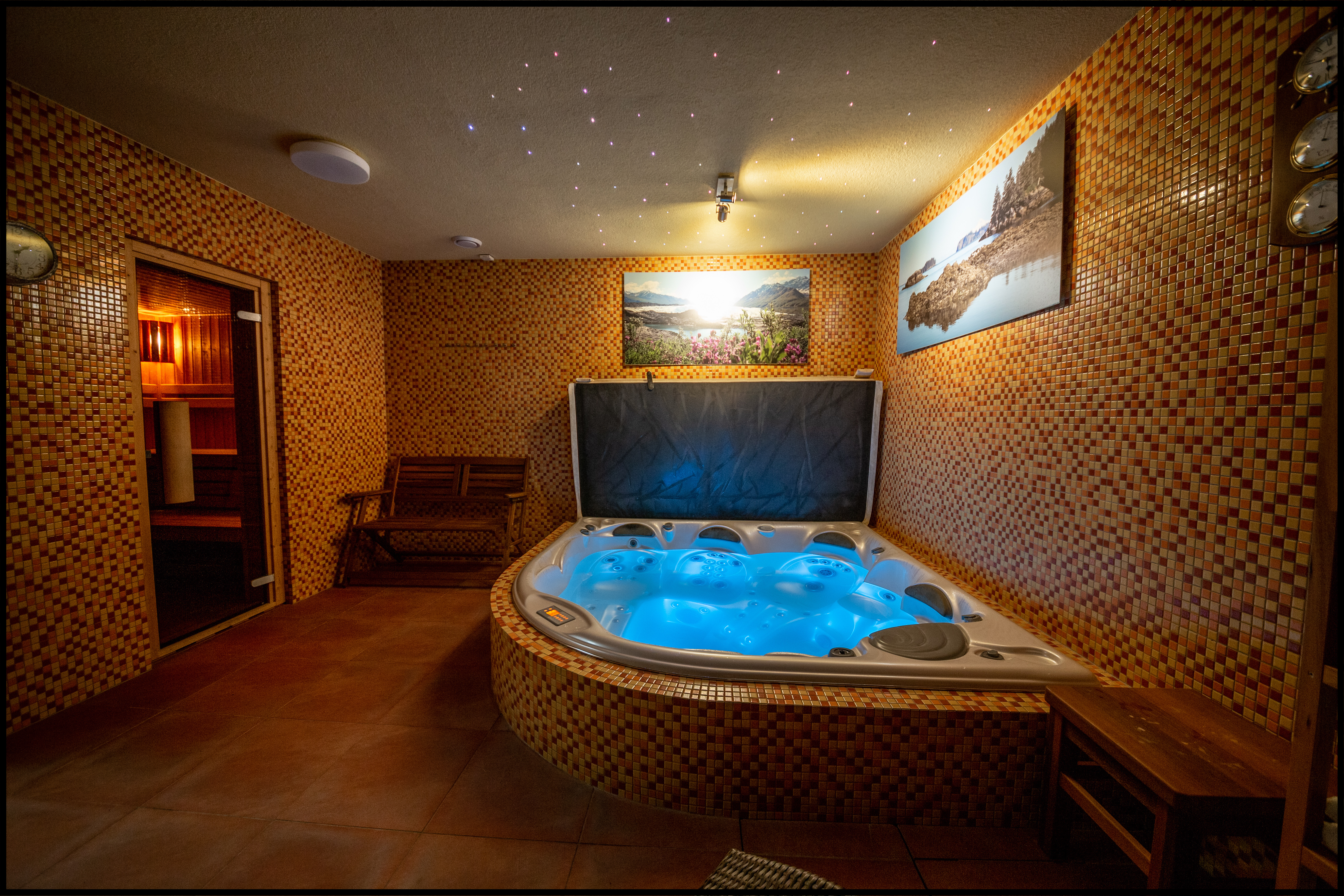 The relaxation zone with a great whirlpool and a sauna with a view into the garden will dulcify the stay for all guests that come to relax in our homestead. Mainly in winter many guests will appreciate a dryer for clothes and shoes, which is a part of the common dressing room.
Homestead is not suitable for weddings, parties and corporate events.

Dogs are not allowed


Smoking is not allowed


Bring your own home slippers